The new Yacht Service area was completed in May 2011 including our State of The Art Custom Spray Booth.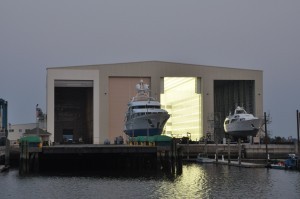 It's the perfect environment for painting your yacht!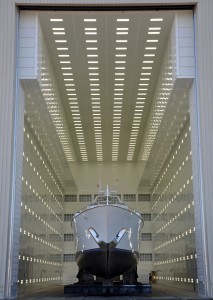 The Spray Booth is heated, has positive pressure, cross ventilation over-spray removal. There are 438 Light fixtures with 1700 light bulbs. Other building features include a top notch life safety system and fire suppressant system with foam cannons.